 Physical demand:
★★★☆☆ – ★★★★★
Feel the magic! Explore the Ore Mountains and climb highest peaks, experience unforgetable moments and enjoy breathtaking views. That's the promise of the German Stoneman – the exlusive MTB-experience by Roland Stauder.
Bike 162 km and conquer nine of the highest summits on the German and Czech side of the border. Discover the cultural, historical and geological abundance of the Ore Mountains along the route. The 25 logis-partners are fully attuned to Stoneman bikers. The bookable packages make biking the Stoneman Miriquidi a breeze.
Each mountain biker finishing the tour in one day will be rewarded with the handmade Stoneman-Trophy in gold and the entry to the official finisher list. Two days result in silver, three in bronze. So Stoneman Miriquidi is a great experience for mountain bikers of each level. Go and get your stone!
Stoneman is a bike adventure that begins with a dream and ends in a lasting experience.
by Roland Stauder – Stoneman-founder and former UCI Marathon World Series Champion
Condition: accessible from spring to autumn
Ready to face the challenge?

Disciplin:
Trail/Enduro/DH
Physical demand:
★☆☆☆☆ – ★★★★☆
Bike technique:
★☆☆☆☆ – ★★★★★
Trail Park Klínovec offers 30 km of descending trails + 70 km of marked routes both operated by the chairlift. Trails are divided into four levels of difficulty. Suitable trails are available for the riders of any skill level including beginners, families with children as well as experienced riders and trail enthusiasts. For the most skilled riders two technical enduro and downhill tracks are ready. Four-seated chairlift takes you back to the start of all the trails for your next run. Local flow trails Azur (10 km), Rubin (8 km) and Baron (6 km) are among the longest ones in Europe!
Condition: accessible from spring to autumn during opening hours
30 km of best MTB trails
70 km of marked routes
AZUR trail: 10 km flow line
RUBIN trail: 8 km flow line
BARON trail: 6 km jump line
DHK trail: 3,0 + 3,0 km downhill
fast and comfortable 4 chair lift
Pump track
Bike rental station
Bike wash
Showers
iXS Downhill Cup
Restaurants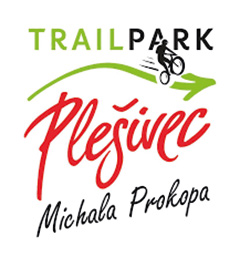 Disciplin:
Trail/Enduro/DH
Physical demand:
★☆☆☆☆ – ★★★★☆
Bike technique:
★☆☆☆☆ – ★★★★★
Trail Park Plešivec offers a varied selection of trails right from the start of the chair lift at the top of the 1028 m high Plešivec summit. Michal Prokop, organizer of the famous Blinduro event designed four different downhill trails – a slightly downward blue line that even fits for MTB families to the challenging "Black Extreme" that demands best technical experience.
Condition: accessible from spring to autumn during opening hours (Wednesday–Sunday 9.00–17.00)
easy blue line: 3,6 km
red line: 2,6 km
black line: 1,2 km
Black Extreme: 2,0 km
320 m altitude difference
modern chair lift
Restaurants
Bike wash
Bike rental station
We seek the wideness, we want to discover, we are looking for real, original nature – you too?
Stunning views, narrow valleys, dark woods and always water: the Blockline leads in short stages through ever changing landscapes. It's an ideal terrain for explorers – whether on an e-bike or a classic mountain bike. Here the lynx is at home, the red kite, the fallow deer and many other rare animals and plants more. Discover them on the Blockline and explore the landscape on a bike.
The Blockline is rideable for everyone – either 140 km in one go or in three lovely designed loops. Ten hotels and guesthouses are waiting for you and are fully prepared for adventure bikers.
Condition: accessible from spring to autumn

Explore the top MTB Enduro spots of Erzgebirge mountains! Our guide leads you to up to 13 descents at a 2-day Enduro tour. While the shuttle bus takes you uphill we provide coffee and cake to recharg batteries. For lunch we visit a local restaurant before continuing the downhills on natural paths and built sections. Enjoy pure enduro feeling while riding on the hidden tracks of Richard 'Gaspi' Gasperotti, the first European MTB freerider to be invited to the Red Bull Rampage!
Condition: group of 5–7 clients, pre-order required
Ready for great trail biking?

Curtain up for the Miriquidi Bike Arena! Experience the best trails in the Ore Mountains for 5 days with like-minded people. A unique experience in the low mountain range – unlike the Alps. Let yourself be inspired!
You go biking on your own level every day. And because it's more fun together, you'll find a suitable group on the spot with whom you'll be on your way. Starting from the fixed accommodation our guide will get you to the entrances of the best trails on site.
Highlights
TrailCenter Rabenberg – Germany's first MTB single trail park
Trail Park Klínovec at the 1.244 m highest peak of Erzgebirge
Nature trails Fichtelberg
Trails on Pleßberg
75 km network of trails
Unique nature in the Ore Mountains
Rustic accommodation at the trail entrance
Campfire with barbecue
Biking-Movie-Night with selected bike movies
Details
Departs: Oberwiesenthal
Region: Miriquidi Bike Arena (central Erzgebirge)
Duration: 5 days
Best travel time: May–September
Fitness Level: Level 4
Skill Level: Level 3
Recommended Bike: Full suspension trail bike, Enduro MTB/e-MTB
Permanent accommodation
Guided rides each morning
Individual rides every afternoon
Further details 14 days before start
Condition: group of 10–16 clients, pre-order required
Ready for a great bike week?
Disciplin:
Technique Camp
Go for a 2.5 days MTB riding technique workshop with the 7-times Trial Bike World Champion Marco Hösel and the 6-times German Champion and World Team Champion Hannes Hermann. Our Trail Zauber Camps offer input on MTB riding technique and an absolute nature experience for ambitious bikers. We show you the most beautiful routes and trails of the region, which will be a lot of fun for you with an optimized riding technique!
You can expect the following services:
MTB riding technique training level 1-2
MTB riding technique training level 3-4
MTB riding technique training LADY special
guided tour
TRAILZAUBER Event Package
night ride
Rental bikes (MTB Fully & E-Bike on request)
Lift tickets Traillpark Klinovec
3x overnight stay HP (plus visitor's tax)
guided tour
BBQ evening … and much more besides
Condition: group of 10–20 clients, pre-order required
Ready to improve yourself?

Physical demand:
★★★☆☆–★★★★★
290 km road biking through the Czech Egergraben and over the ridge of the Ore Mountains: Your one-of-a-kind ride along the Ore Mountains' unique geological fault wedge!
4,900 meters elevation gain, 13 mercilessly steep serpentine ascents, centuries-old mining traditions and the inspiring competitive sports legacy of the Ore Mountains - this is the Stoneman Miriquidi Road. It is the new A and O for road bike fans: A for Altenberg, O for Oberwiesenthal. This unique route will make any rider's legs burn and pulse race.
Condition: accessible from spring to autumn
Ready to face the challenge?